Peak Optics
See What Others Cannot.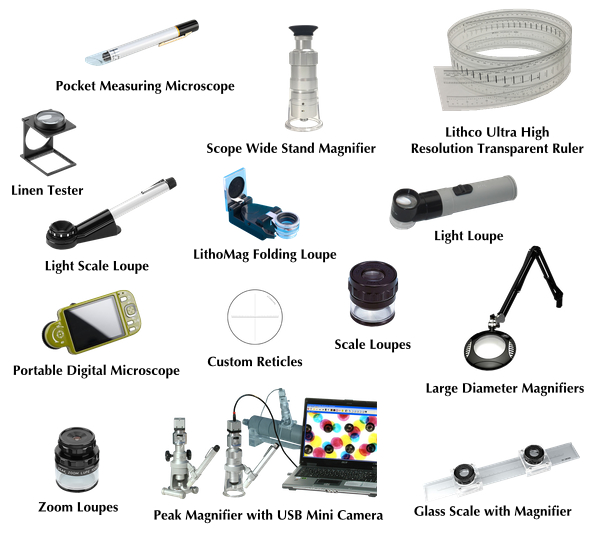 Magnifiers and microscopes for all applications.
Supplying a complete range of magnifiers, from a simple inspection loupe to high quality measuring magnifiers with focusing functions. Microscopes to 300x, with interchangeable objective lenses and scales for the inspection and measuring.
Use the index on the left for magnification range or specific application.